History
Pipe was primarily used to move light things around at a fast pace. A bit combat ready, he attacks by tackling enemies at full speed.
Capabilities
Upgrades
Octane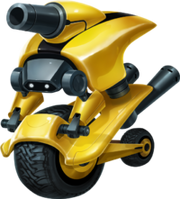 Upgraded for even better performance, Octane now utilizes light energy to blast enemy bots with light waves using his Mounted Cannon & give him more speed when inside & outside of combat.

Overdrive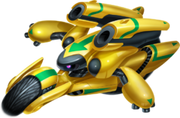 To maximize speed & power potential, Overdrive has been installed with a Solar Turbo Drive that allows him to have better agility during combat while at the same time, allowing him to engage enemies with his Dual Light Cannons with great precision & power.
Notes
See Also
Ad blocker interference detected!
Wikia is a free-to-use site that makes money from advertising. We have a modified experience for viewers using ad blockers

Wikia is not accessible if you've made further modifications. Remove the custom ad blocker rule(s) and the page will load as expected.