X-men Unlimited is the newest series in X-men.It currently features Kevin Lambert as the new Wolverine as he struggles with being a mutant so he goes to the Xavier Mansion for Gifted Younsters led by Charles Xavier the thirteenth(Charlie).
X-men
Wolverine(Kevin Lambert)
Nightshade
Samurai
Zzacks
Red Lash
Human Bat
Zero
Magmon
Captain Shape
VILLAINS
Brainiac
Orangutan
Dragon
Lion King
Mister Z
Viking
Banshee
Mister Impossible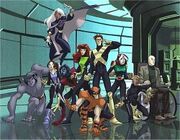 Pac man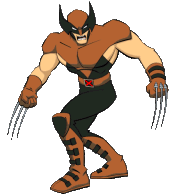 Wall
Ice Face
Despero
GALLERY
Ad blocker interference detected!
Wikia is a free-to-use site that makes money from advertising. We have a modified experience for viewers using ad blockers

Wikia is not accessible if you've made further modifications. Remove the custom ad blocker rule(s) and the page will load as expected.